You may or may not know that I lived in the Philippines in my early twenties. I speak Tagalog, and a part of my heart will always remain there.
Yesterday they were hit with one of the strongest Typhoons in recorded history, and only weeks after a major earthquake left devastation in parts of the country.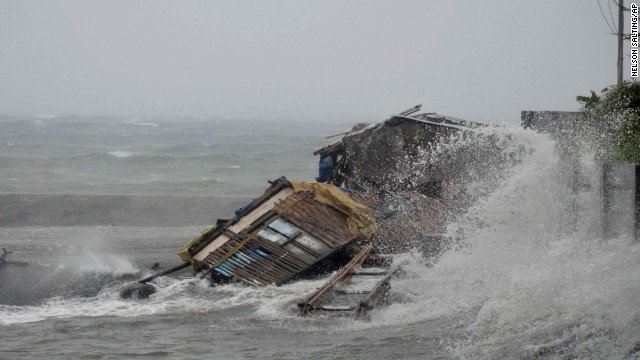 source:
CNN
Please, take some time tonight to give thanks for your warm, safe, dry homes. Then, if you have the means, donate to one of the Humanitarian Aid organizations that will be helping the beautiful people of the Philippines recover from this massive storm.
I recommend the LDS
Humanitarian Aid Fund.
"One hundred percent of every dollar donated is used to help those in need without regard to race, religion, or ethnic origin."
The LDS Church has missionaries already in country who will work to help any and all people effected by this storm. They are nearly always the first organization to respond in the wake of tragedy and natural disaster because of a strong network of leadership and volunteers. You can read more about the Humanitarian Aid Fund
here
.
Maraming Salamat
(many thanks)